Working Capital Credit Application (down load and upload below)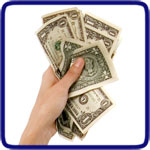 RJK
now has available $ Working Capital Funding ... for small business developments or growth.
Basic Requirements
· 2+ years in business
· your business has a minimum annual revenue of $100,000 Canadian
· You have a business bank account.
· Your business bank has NO NSF activity
· You are located within 10 provinces of Canada;
· you have at least 3 deposits into your bank business accounts each month
· Every shareholder/officer/director credit standing is average or better and free of derogatory trades, derogatory inquiries and collection/legal claims;
· Every Shareholder/officer/director is either a Canadian Citizen or a Canadian Permanent Resident;
· No party has claimed bankruptcy or is bankruptcy protection or proposal (in the past 10 years)
· Your requested loan is between $1,000.00-$50,000.00 ($75,000 for exception Credit Profiles) and you can repay this loan over 3-18 months
· We can consider loan requests up to $100,000.00 with security/collateral
· You do not have an existing Loan with our lenders, however, if so, if your 1/2 through the existing term, we can blend the outstanding balance into a NEW loan.
RJK is editing their web site with more info... Please visit -
www.rjkcanada.com
and follow the links to FUNDING or Call Robert - 403-370-0205
RJK Web site
RJK Facebook -https://www.facebook.com/groups/1597672080482824/?pnref=lhc
---