Head Office Now located in Calgary Alberta Canada....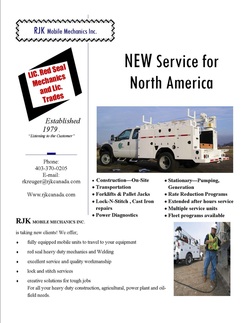 RJK Canada is now taking applications or expressions of interest to independent Mobile Mechanics to join our group for all of Canada USA and Mexico. RJK Canada will dispatch quality independents to each job and project in all sectors, on a 24/7 program. To learn more about the program, please fill out the form below.
Mining,
Transport
Agra
Construction.
Oil and Gas
Power generation (remote) and HIGH ARCTIC.
---
---