RJK Approved Referral Agent - Membership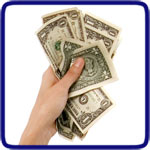 RJK is rapidly growing the human capital and Human resources for African development. RJK has approved and mobilized KEY person to africa to undertake company projects.


RJK has also organized true leadership professionals to undertake direct service programs for trained technical persons and workforce for the: Mining, Power generation, fleets and heavy Construction projects globally under the umbrella of RJK Canada.


RJK is NOW seeking entrepreneurial spirited leaders to now refer projects of interest to RJK Canada to further develop within the negotiated demographical regions for their country. RJK is looking to train and develop secured referral agents that can identify, introduce develop and follow-up the RJK Brand and products within the negotiated land based market area to include:
1- Technical Human Resources (Mechanics, Welders, Pipefitters, constructors, Equipment operators, and labourers)


2)- Professional support (accountants, Lawyers, consultants) to assist in the local guidance of all members.


3) Parts and equipment Supply and sales - RJK has productline relationships that include: heavy equipment (new and used), Transport trucks, engine parts ground engagement parts, and more..


Please review, ask questions, and fill out the form if this interest you.

---
---