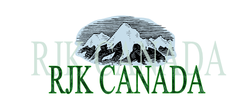 Good afternoon,
BC Hydro originally planned job fairs for the Site C project on July 28, 29, and 30 in Tumbler Ridge, Fort St. John and Chetwynd, respectively. These job fairs will be postponed to September 2015.
BC Hydro is currently evaluating its policies and procedures for public meetings. The postponement of the job fairs will give us time to complete this task. Our intent is to ensure the safety of our staff and members of the public.
...
See More
How to Apply | Site C
check out
www.rjkcanada.com
and fill out the suitable form...
SITECPROJECT.COM